Comprehensive Inspections
New Construction
Residential Roofing
Roof Repairs
Quality Installations
Attic Insulation
Seamless Guttering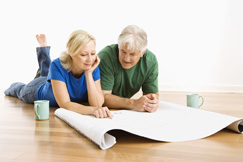 With offices located in Lee's Summit and Warrensburg, Mo, the team at Morton Roofing has been serving the Kansas City and Central Missouri areas for over 10 years. We have a passion for customer service and a commitment to seeing the job done right. Each project that is taken on is treated as if it were our own home. Your house is more than a building; it is a representation of you and likely your biggest asset. You can trust Morton Roofing to recommend the right solutions for your home and then treat it with the respect that it deserves.
When it comes to storm damage, our team has years of experience working both on the contractor side AND the insurance adjusting side. No one can do a better job of inspecting your home and then walking you through the insurance process.